The Sunday CodeNewbie chat are filled with inspiring tweets of progress, reflection, accomplishment and jokes from Cliff. I always look forward to it and I regret missing it. Today, Marshall said he'd like to connect to other codenewbies and work through the challenge together.
We could work through it together and help support eachother if you do decide to restart the challenge. I've always wanted to connect and interact with the #100DaysOfCode community more. #CodeNewbie

— Marshall Ferguson (@moferg0) April 15, 2018
I love a good community-driven challenge, so I said, WHY NOT! Then Cliff and Nabheet said they'd join in as well and there you have, the fantastic 4 jumping into the #100daysofCode Challenge again, but this time, together!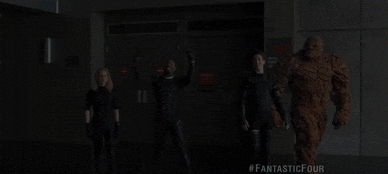 I'm going to be the Human Torch, because Michael Bae Jordan, DUH!